GodsGirl : Toryn > profile last activity : 1 week ago // Favorited by : 102 members
Personal Photos
view personal photo album
Toryn's Friends
Toryn's Fave Sets
Toryn's Journal
i took the most fantastic road trip with Charity!! 
From Her House to My House.....
Houghton, MI to Las Vegas, NV
we drove 2159 miles across the United States!! with Zelda along for the ride of course!!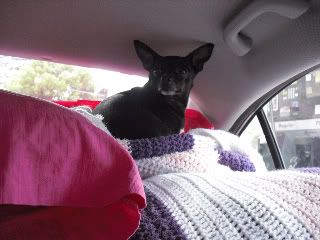 Day One - 6 Hours - Minneapolis, MN

first we got pulled over in Wisconsin, for speeding of course. i actually passed the cop. haha
...
read full entry >
view all 52 journals
User Info
Name Toryn
Age 22
Occupation i'm an Informant for the FBI, and in my free time, i'm Stevie Wonder's Fashion Consultant
Location Viva Las Vegas
Hometown i'm the emporer of fuck-tard nation
Sign Scorpio
About Me im a rebel and kind of an asshole at times. i think im super fun, random and damn rad. ive got a smart ass, amazingly dope comment to throw out faster as you can laugh at them. i have the crappiest luck, if something fucked can happen, it happens to me. but i try not to be too mad cause its usually really funny, or would be if it wasn't happening to me, again. one day i'll run away from all of this..
Why Im a GodsGirl cause i'm cute and i always wanted to be paid for that. seriously.
Superhero Power instant gratification.....thats a power!! i want it *blink* i got it
Sexual fantasy charity + sj + spray tan + pink champagne
Weapon of Choice a girl like me doesnt need a weapon, i am one
Hobbies being judgemental of other people.
Music Lovage, Faith No More, fucking love Mike Patton, Lost Prophets, Frank Sinatra, Al Green, Motley Crue, Aerosmith, Save Ferris, Blindside, Throwdown, Atreyu, HUM, Seven Mary Three
Movies Back to the Future Trilogy, Earth Girls are Easy, The Truman Show, Phantom Tollbooth, Alice in Wonderland, The Little Mermaid, Cry Baby, True Romance, Less Than Zero, Breakfast at Tiffanys, Weird Science,
Books Perv: A Love Story, The Dirt...Motley Crue, How to Make Love like a Porn Star...Jenna Jameson
TV 24, UFC, WWE, Simpsons, Family Guy, Mr. Show, My Name is Earl, The Office
Art Stan Lee - He is the Comic God. Roy Lichtenstein...comic book-esque stuff thrills me
Food breakfast foods, anything bakeable and cute
Education Hogwarts School of Witchcraft & Wizardry
Status Single
Orientation Straight
Ethnicity Irish Albino American...represent yo!!
Birthday sep 12
Who I Idolize people who believe in something bigger than themselves, those who can speak up and actually say something worth a damn.
Goals to appear with a few other of the GodsGirls on the cover of HighTimes
Bedtime attire undies and a tank top....i cant wear socks though...even if i'm cold
Nerdy Secret Pleasure I totally dig the jokes on popsicle sticks and cheerleading competitions
My Favorite GodsGirls that one really hot chick Toryn, shes a babe. (told ya i'm vain)
Unicorn or Pegasus? Pegasus is a fkn homo
if Patrick Duffy was shooting lazers at you how would you defend yourself? i'd say wtf is a LAZER, and then grab my LASER gun and shoot him in the neck.
My Website