GodsGirl : Josepha > blogs > reading "The other pain"
 I am the saddest person in the world right now cause I jsut put 1 hour of time in a laaaaarge journal and just before I hit the post new journal entry my internet played trcks on me and everything disappeared. This is tupid cause I could have used an autosafe program to write it up first but  I can't figure this thing out for the hell of it... 
The entry was actually really deep, lot's of text and I hope I can give retyping everything a shot... hopefully the second time will not wear off the things I wanted to say... 
I feel super angry and want to yell at the internet. 
but let's give it a try. 
---
Hello friends.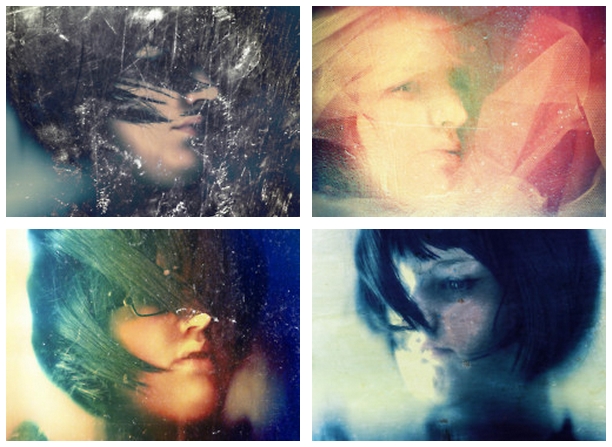 I already don't know anymore where I started. 
SO I guess we have to start over. 
I am in a constant state of fogginess... My head is full of thoughts and I have had so much time in the last weeks due to me havnig the neck problem and my kid being sick.. I was just tired all the time. I am still tired all the time. I can't seem to find something that makes me feel on fire. I create stuff every day but I feel like I am lacking substance. I see my family and I love them but they are not interested in al my litle passions. I tell them of my photography and how work on it everyday but there is no interest. It won't make for a career and it won't feed me and as long as that is the case it is not worth talking about... Everything is so strictly about those things... it is always how are you doing at work and never how are you doing. 
I don't know if this makes sense. I really want a soulmate. I want creative unions... all this makes me dream a lot about past times when I used to be that free teen with so many dreams and so much rebellion on my mind. It makes me think of people that made me become the person I am in all good and bad aspects. Some are missed so deeply, some are still in my life... some long gone for good and it is actually good.
I don't even know what I want to say... all these words are just fragments of what is happening in my emotional hemisphere right now.
I feel trapped sometimes. 
(these pictures above are scans of faces...a new project I started. I scan friends and myself. ... and myself with friends. It is really surreal and weirdly amazing how those turn out... especially the reactions of two peopl that are together under a blanket in a small place like a scanner... ha)
But I want to get away from this. I want to feel like this teenager again. 
Is this part of growing old or just a winter blues... who knows. 
I spend hours and hours at home, taking videos and photos, experimenting with things, trying to write, reading and listening to music. 
I buy a lot of CD's and books. I have found an amazing german internetsite where people can send their old books and CD's and then you can buy those for very cheap... this fuels my lifestyle at the moment. 
I ordered like 6 new CD's and 4 books and a Nintendo DS game for 50 bucks. It is such a good site, especally when it comes to stocking up on old CD's that are missing in my collection. I got Smashing Pumpkins and Dancer in the Dark OST and Aphex Twin and Elliott Smith and Haruki Murakami books and stuff on feminism and german books by Sybille Berg. 
So much to go through. 
creepy twins
I participate in this
it is a project of an art student who wants to show people that all vaginas are actually different and there s no perfect one... or better that every single one is... 
If you want to participate by sending a picture of your vagina to the artist and make it become a sweet watercolor painting that fights against shaming of any vagina you should do this here:
http://deconstructingtheidealvulva.tumblr.com
---
Here are some webcam pictures... 
S2dio.tumblr.com made some cool art of me:
I have applied to ISM and they seem pretty interested in the shots I made... so I guess that I am part of that site soon... I am looking forward to this... :)
---
I am still going to massage therapy and it is not showing any big results so far... I can move but after a massage I feel good for 2 hours and then the horror begins... it feels like someone beat me up. like I am bruised all over. They told me that massages would make it worse in the beginning but I am seriously tired ot the physical pain... I only want  it to be gone cause it is eating me ... 
I treat myself with painmeds and candy but this is not what I really want. 
I also made some pictures in clothes... like I wanted to document what I am wearing... what I don't normally do... but here you go :P
My clothes are all cheap and there is probably nothing too fancy about it... but I like them anyway... :)
---
Also you all should go to vote for the Girls in Purgatory... there are a few girls that are seriously awesome and not getting enough votes for my taste... like Artemis who is super gorgeous and interesting, she would be a great addition to GG and Candy who is super cute and lives in Germany which would give me the chance to shoot more sets of other girls and get some company here ;)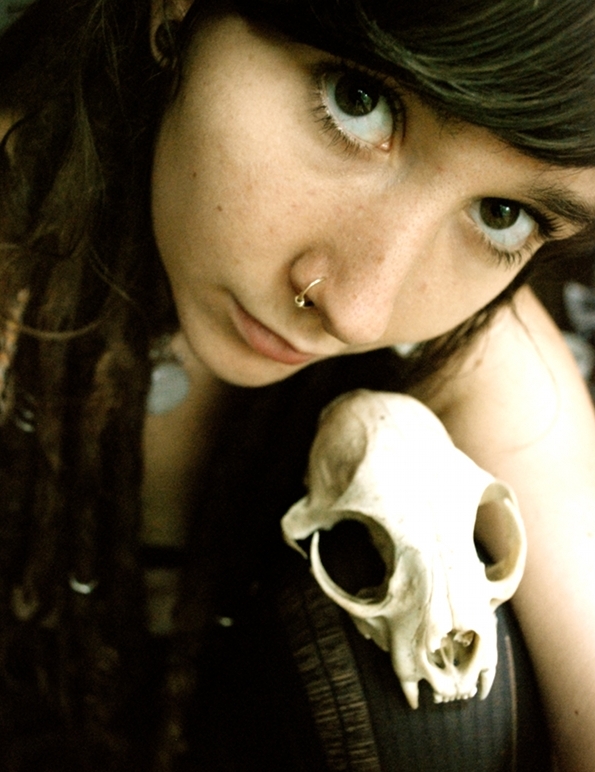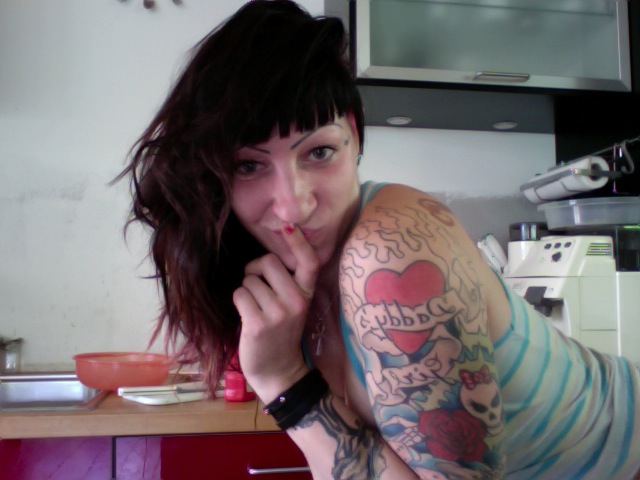 ---
I made some new videos too. 
One that is more artsy. 
and one that is more blatantly sexy with not much visual depth :P and you guys will get to see it first. 
PW is kittysepha:
---
I got new pairs of tights that I am in love with but that I accidentally ripped already... ripped tights... story of my life:
So I guess that this is it for now... 
I am probably getting to sleep early and dream on my confusing dreams. 
I am sorry for all the missing letters but my keyboard is seriously wrecked...
Josepha
Viewing 14 comments on this page