GodsGirl : Augusta > profile last activity : 8 months ago // Favorited by : 22 members
Content Featuring Augusta
Personal Photos
view personal photo album
Augusta's Friends
Augusta's Journal
look inside for new photos. <3
to start things off... i'm really sick right now. my nieces got this cough/stuffed&runny nose/sore throat/watering eye thing and now, because i babysit them all the time, i have it too...and let me tell ya - it feels pretty shitty.  on top of that, im at the tail end of poison oak, which i get so bad that nearly every time, i need prednisone.... soooo needless to say, im having a pretty crappy start to this week.
the weekend was great though...
on Saturday, my boyfriend and i decided to hike down to the river... but we didn't take into account that, because of the recent storms, the river had risen soooo high that we couldn't cross...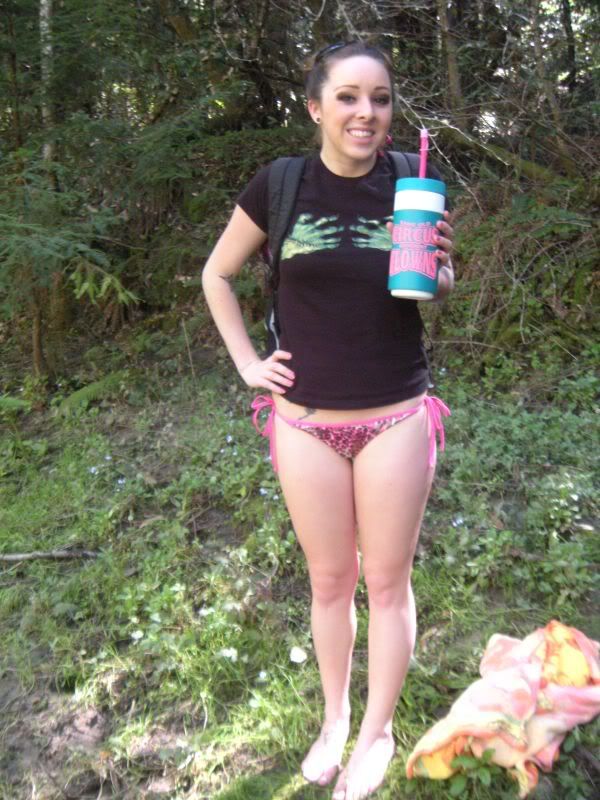 but i took off my pants, and tried anyway... we got big sticks and tried to feel our way through, but we had all sorts of things in our backpacks that couldn't get wet.. so we hiked along the train tracks for a few miles trying to find a more shallow piece of river...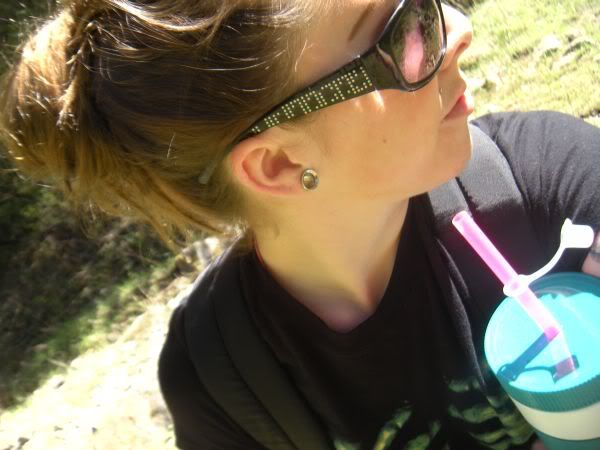 did you happen to notice my super awesome 80's/90's sports drink container? it contains box wine.. .essential for any hike.
we didn't find any... but we DID find a banana slug! so for those of you who think they don't exist... here's my personal proof...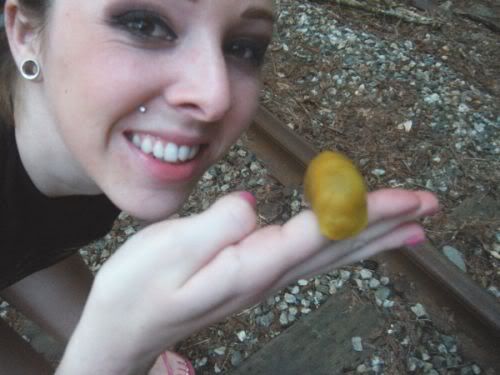 so that day was a bust as far as being a river play day... but we still had a great time.. and yes, i kept my pants off the rest of the day...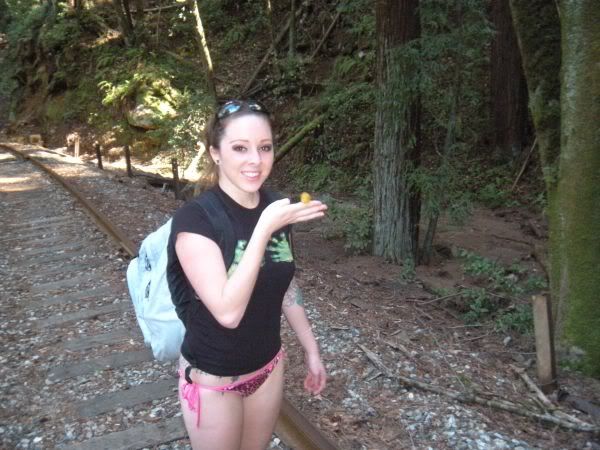 after the hike i was all sweaty and gross so i had to shower...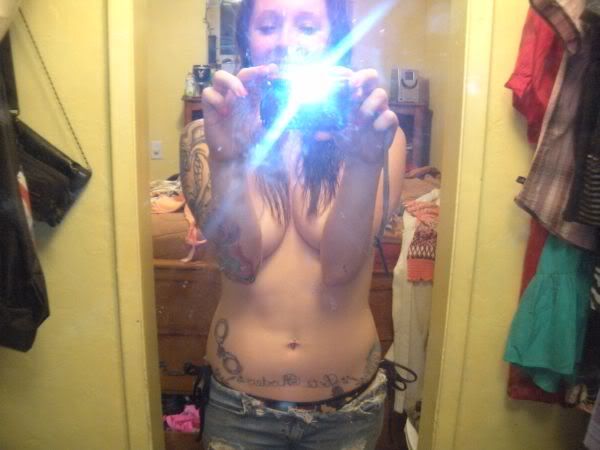 and then on sunday, yesterday.. we hiked up to the top of a mountain in the morning and it was beautiful but i don't think i uploaded the one good picture i took ,yet.... so you'll have to use your imagination. we drank Mike's "harder" lemonade for breakfast followed by rockstar energy drinks and quick stop hot dogs... i feel like i should work out for 18 hours today to get this cold, and random processed meat out of my system.
soooo this is kind of an abrupt end to this entry but....topic question of the day...
what do YOU think is the grossest food ever, and why?
this is my Bull friend, Bruno.... i'm pretty sure he doesn't approve of hamburgers <3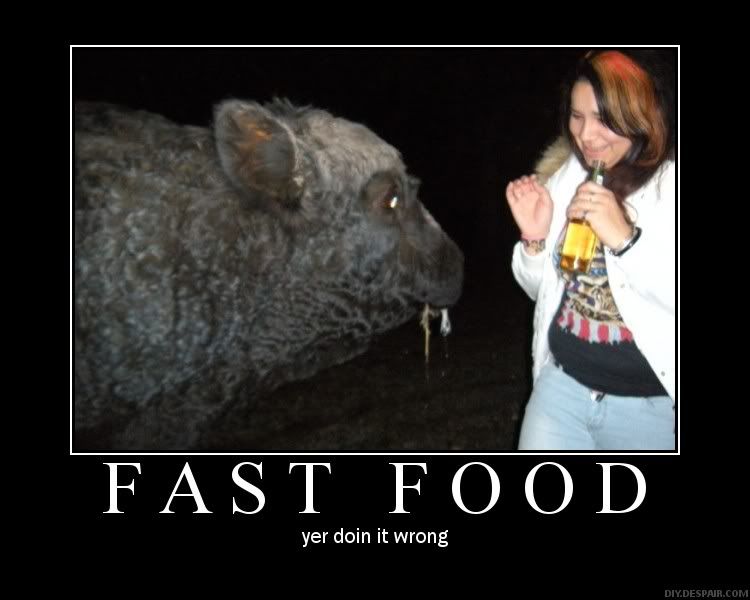 read full entry >
view all 16 journals
User Info
Name Augusta
Age 25
Gender Female
Relationship Status In a Relationship
Sexy Orientation Straight
Occupation you could say i'm a kind of art dealer.
Location California
Hometown
Sign Virgo
About Me srsly. im the nicest douche-bag in the world.
Why Im a GodsGirl the most beautiful canvas is a woman's nude body. i fully support being part of a friendly community based around that.
Superhero Power the power to heal.... wounds, the sick, broken hearts, and anything else that may need it.
Sexual fantasy
Weapon of Choice the only weapon i need is my wit
Hobbies writing, reading,
Music my favorites are country, old rock n roll, and anything else with great lyrics.
Movies i love horror movies. all the Saw films[except VII], rob zombie movies, late 80's b films about killer theme parks, and anything with adam sandler or sophia bush.
Books
TV big bang theory, SOA, family guy, workaholics
Art thomas kinkade is my favorite
Food fast food is my all time favorite. i'm a cheap date. other than that... terryaki skirtsteak, oven fried chicken, crab and cream cheese wontons. yum.
Education completed basically a million units in a nutrition/fitness course yet refuse to embrace a healthy lifestyle.... maybe one day..
Ethnicity i just found out i'm 1/32 mexican.
Birthday sep 02
Who I Idolize gwen stefani, loretta lynn, and dolly parton
Goals write a book, start a family, own a home, have a job doing something i love
Bedtime attire my boyfriend makes me sleep naked so i don't get the bed dirty
Nerdy Secret Pleasure
My Favorite GodsGirls
Unicorn or Pegasus? unicorn, because their horns can neutralize poison and THAT is rad.
if Patrick Duffy was shooting lazers at you how would you defend yourself? with suzanne somer's thighs
My Website
twitter.com/xoaugusta