GodsGirls.com > Articles > Daily Updates > Tattooed Girls give us a Peep Show!
Please wait while the tweets load ...
back to the main page of
GG Articles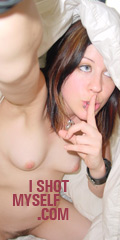 Sylvia treats us to our own private cam show!
Neko is dressed to kill! And by kill we mean turn us on.
This week on GodsGirls…
You realize we find links like these to discuss in our forums (and show all the rest of the pictures) on our site, right? if by some freak chance you don't have a membership already now is a prime time to get one!
Each godsgirls photo set has from 50 to 250 really sexy pictures in it. We put up new sets every day. That's more pictures in a month than you can count.
Think you have what it takes to be a model for us?click here to apply to be a GodsGirls!
XO!